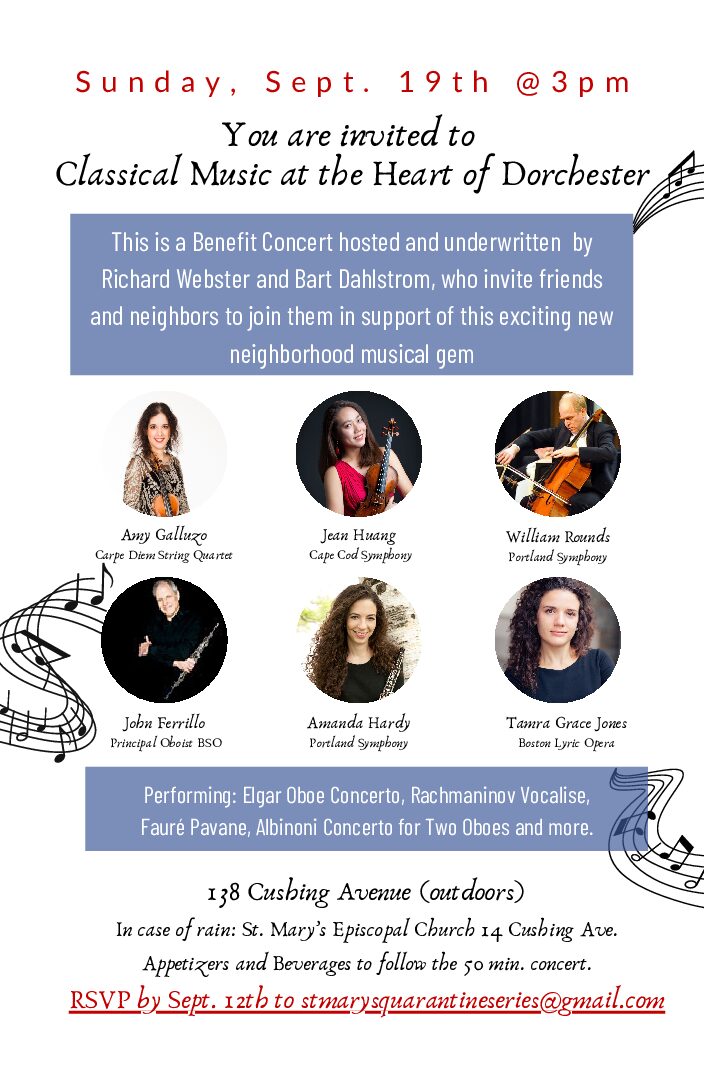 Music on Jones Hill enriches the community by providing access to high-caliber classical music.
Sunday, September 19th at 3PM Richard Webster and Bart Dahlstrom are hosting on their lawn (138 Cushing Ave) a Benefit Concert for Music on Jones Hill.
Please RSVP to stmarysquarantineseries@gmail.com by September 12th
Our Story
In December 2020, St. Mary's Episcopal Church opened their virtual doors to keep music and hope alive. For seven months, St. Mary's Quarantine Series (SMQS) produced monthly live-streamed concerts by local professionals for the local community. Through generous donations, SMQS has raised $3K for St. Mary's Food Pantry and employed 15 musicians.
Moving Forward
Music on Jones Hill continues the work of SMQS through free high-caliber concerts and community outreach. If you would like to empower local professional musicians to continue to delight and serve your neighbors, you can do so with a tax-deductible donation.